OUR SHACK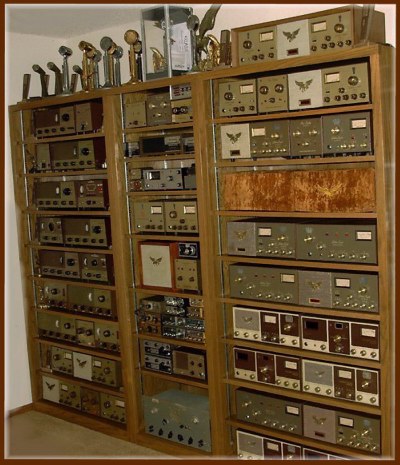 This collection represents several years and countless road miles of effort.
Most of these items are collector-quality condition.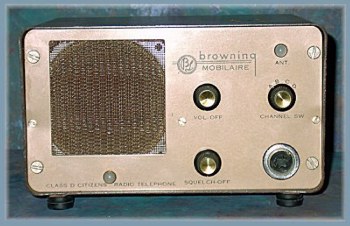 The Browning MOBILAIRE, which was built by Vocaline.

Golden Eagle Mark II with optional wood cabinet. We also have the optional
Browning-issued D-104 with the 'BL' logo, the X-100 TransAdaptor, SSB-15,
BB-30 and the optional wood speaker.